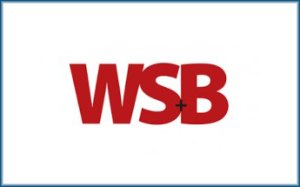 Employers must undertake financial education for their workforces before auto-enrollment kicks off, a behavioral finance expert argues. Financial Education and Literary Advisers chief executive Blake Allison – who advises US government agencies on financial literacy and the use of behavioral finance – said it would become harder to get employees to increase their contributions after they are auto-enrolled.
And he added that the business case for educating employees about their finances was "compelling" and could prove the key to maintaining and improving productivity. He said in the US auto-enrollment through companies' 401(K) schemes has increased the number of savers, but simultaneously driven down the amount people are saving.
Allison said: "People understand they've been auto-enrolled and psychologically think they're doing what they need to do to reach a secure retirement but because they lack the financial education they're actually on cruise control."
In the UK concerns have been raised that the auto-enrollment contribution rates set by the government will not be high enough to create adequate retirement incomes.
Allison, who was in the UK speaking at a Friends Life AE event, said employers must take action now to educate their employees.
He advocated using technology to engage workforces with personalized information about their finances, such as conducting financial risk assessments.
He said online platforms in the US allow employees to earn badges as they increase their understanding and compare the size of their pension pot with their colleagues.
Allison said it was important to look further than participation rates, arguing if an employer worked on improving an employee's credit rating it would help drive down interest rates and free up their finances -which might in turn allow them to contribute more to their pension scheme.
He added: "The priority is to set this up before auto-enrollment. One of the risks is waiting until it's implemented."
Friends Life director of distribution, corporate benefits Russell Welsh said large employers were interested in the approach, particularly to get their employees to value the scheme on offer.
As part of a broader approach to financial education Allison added that financial wellness should be considered along with health wellness as part of a "wellness umbrella".
He said that employers were beginning to understand the cost of employees who were not financially secure: "Lost productivity at work because people are distracted, absenteeism and presenteeism.
"Most ailments are caused by stress, and most stress is caused by financial issues. So if you're dealing with one you're also helping to reduce other costs. It's actually very compelling from a business perspective."
Making use of data to deliver more personalized financial education on a larger scale, providing employees with concrete steps to take control of their finances and showing them how their savings compared with their peers would improve employees' financial capabilities, he suggested.
The original article in Workplace Savings and Benefits magazine (UK version) has since been removed from their website.